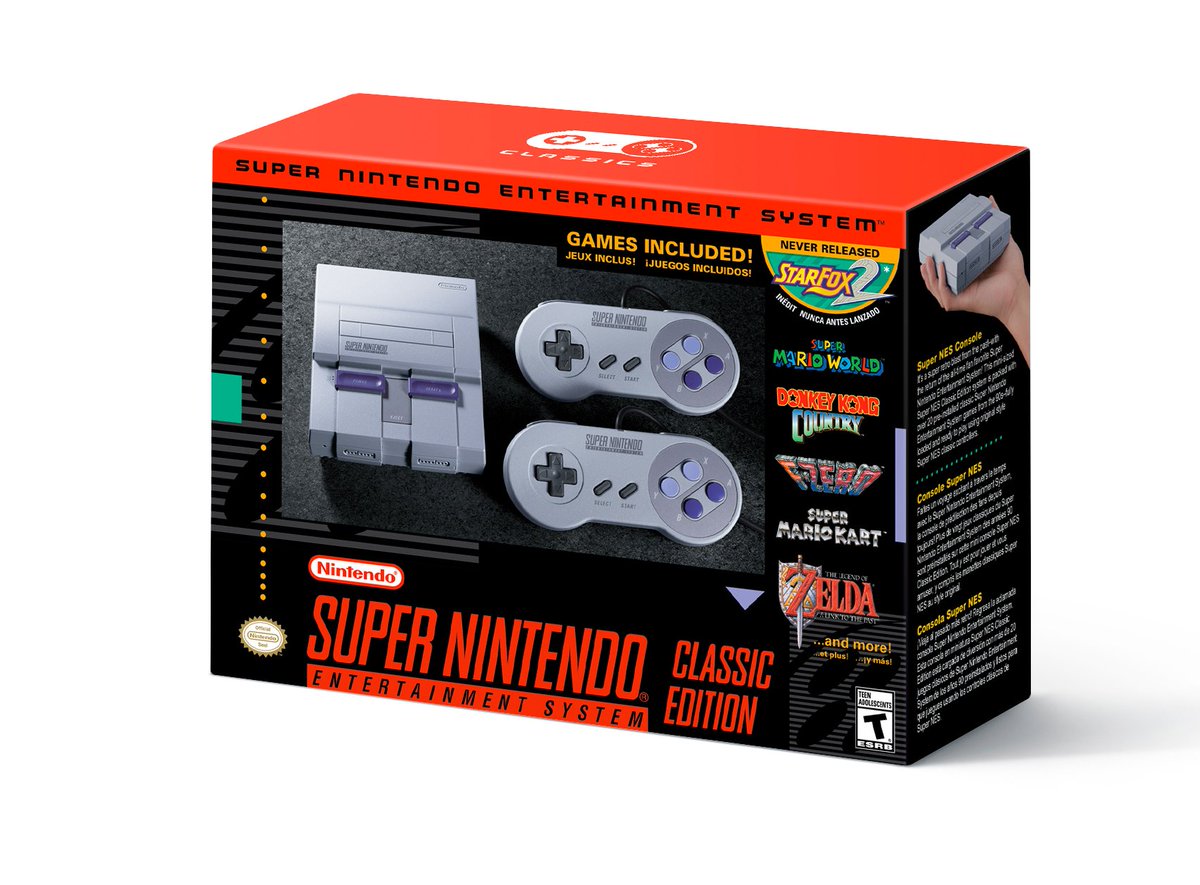 Games List:
Contra III - Alien Wars
Donkey Kong Country
Final Fantasy III
EarthBound
F-Zero
Kirby's Dream Course
Mega Man X
Legend of Zelda: A link to the past
Secret of Mana
Star Fox 1 & 2
Street Fighter 2
Super Castlevania IV
Super Ghouls and Ghosts
Super Mario World
Super MEtroid
Super Punch Out
Super Mari RPG: Legend of Seven Stars
Yoshi's Island
Super Mario Kart
Look forward to every single retailer having five before Nintendo announces they're cutting off production. Of course there will be the losers that buy five and knock up the price.
Game list has some good options, but it's weak overall. A lot of awesome games missing. Just set up an emulator and ditch this. I have an emulator that has roughly 150 NES games, 150 SNES games, 50 Sega Genesis games, and 75 or so Gameboy/Gameboy advance games. Have 2 SNES controllers with 12 foot cables, cost me about $100 total.
Have had it for 3-4 months and haven't played it more than a dozen times. Once the nostalgia wore off, I went right back to my Xbox One. Playing Star Fox 2 will be exciting, but let's be honest, the whole "OMG THE NOSTALGIA OF PLAYING THIS GAME" is just some hype people feed into their brain for no reason.